I would like to play for Ireland - Frequently Asked Questions
The Irish Women's National Team (WNT) participated in its first European Championships in 2015, finishing 19th due to beating Israel in its penultimate game of the tournament. Since 2015, under the stewardship of it's Head Coach Melanie Cunningham the programme has grown significantly and finished eight out 23 nations at the 2019 European Championships and will be seeded for the 2020 tournament as an "A" nation. 
In addition to the WNT, Ireland has entered tournaments at the Under 19 and Under 22 level to great success, winning an Under 19 European Championships silver medal in 2018 and Under 22 European Chamionships bronze medal the same year. At the latest Under 19 World Cup in California, Ireland finished 14th. As of January 2020 Ireland is ranked the number 17 Softball national globally (WBSC Rankings).
The Irish WNT and underage national teams comprise of players who are eligible to represent Ireland at the international level either through birth or heritage and roster consist of player born and living in countries such as Ireland, France, USA, Canada and South Africa. In order to be eligible to represent Ireland you must hold an Irish passport, hopefully the FAQ section below can assist you with your queries, if not please do not hesitate to contact us at eligibility@fastpitchsoftball.ie
You can use the online tool the Irish National Imigration Services website to check if you are an Irish Citizen by birth or decent by clicking here.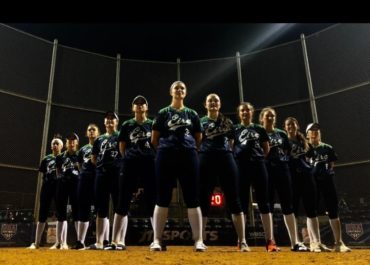 Frequently Asked Questions