What is Fastpitch Ireland?
Fastpitch Ireland is both the representative organisation for players and the administrative authority of the sport of Fastpitch in Ireland. Fastpitch Ireland is the softball olympic discipline of Baseball Softball Ireland and Softball Ireland. We are a 'not for profit' organisation and have no paid employees and rely on volunteers from our membership for the management and administration of fastpitch softball in Ireland.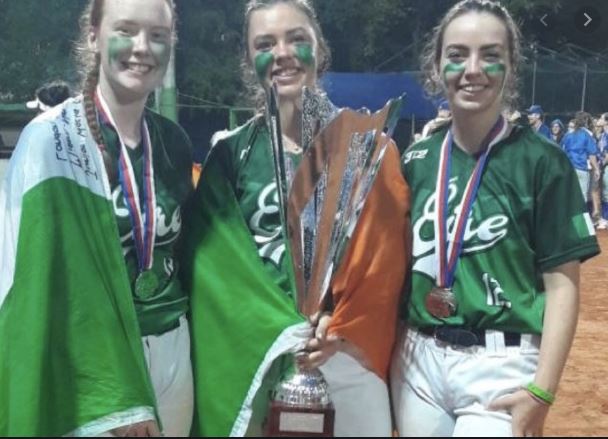 Who are Fastptich Ireland?
While watching the 2014 Women's Fastpitch World Championships in The Netherlands, the idea for fastpitch softball in Ireland was born. This was not an easy adjustment, as Ireland is traditionally a slowpitch country. Six years and several tournaments later, Ireland's women's fastpitch team is now currently ranked 9th in Europe and 17th in the world.
The summer of 2018 saw the U19 and U22 women's teams win a silver and bronze medal in their respective European Championships.
In 2019 saw Ireland host World Number 1 USA in Dublin followed by a record 8th place finish at the European Championships. The U19 women's team finished 14th in the Junior World Cup in California.
The National Fastpitch League was launched in October 2019, however it unfortunately had to be cut short in 2020 due to the COVID-19 pandemic, we look forward to relaunching it in 2021.
And so, the dream continues to grow the sport in 2021 and encourage young female adults to find a sport for life and aspire to wear the green of Ireland …