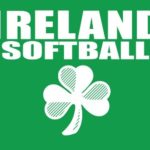 Inaugural National Fastpitch League Launched
FOR IMMEDIATE RELEASE
Inaugural Irish National Fastpitch League to Launch on November 10, 2019
Fastpitch Ireland has confirmed the inaugural Irish National Fastpitch League will launch on November 10, 2019 in the new indoor arena in Sports Campus Ireland.
(Playing Field: https://www.sportirelandcampus.ie/national-indoor-arena-cov…)
The League, which will be run by Fastpitch Ireland, will be co-ed in its inaugural year with a minimum of five (5) Women per team and will run from November 2019 to March 2020.
Speaking on the launch of the league, Director of Fastpitch in Ireland, Melanie Cunningham said "The launch of the league is a very exciting opportunity for players, especially women, of all abilities from any bat and ball sport to experience a new discipline of softball in Ireland."
Cunningham added "This league is the next phase in the development of Fastpitch Softball in Ireland, providing a domestic opportunity to play Fastpitch Softball regularly. The league has been deliberately scheduled to run in the Slowpitch off-season to give players of all ages the opportunity to play both disciplines of the game and creates the potential to play Softball all year round."
About The League
The League will run over four 1/2 day tournaments with players allocated to teams in advance of November 10, 2019. All games will be played on a full size indoor artificial turf diamond using indoor rubber softballs.
Fastpitch Ireland will provide bats, helmets and balls with some gloves available for those new to the sport.
The cost of participating in the league is €20 for the first league day (which includes a jersey) and €10 per league day after that, alternatively a player can pay a discounted €45 at the first league day.
Coaching
Softball Skills Coaching will also be available on league days for players seeking to work on the basics or improve their skills. Fastpitch Ireland will also arrange skills days in-between league days for those interested.
All Stars Team
At the end of the league season, an "All Star" team will be selected to participate in the GBFL, which is a three weekend tournament in the UK. There will be some criteria around the selection of this team.
Registration
If you are interested in participating in the inaugural Irish National Fastptich League (Co-Ed) please complete the below link: https://forms.gle/VmpQnkhhoCAMnn2o6